By Sue Vander Byl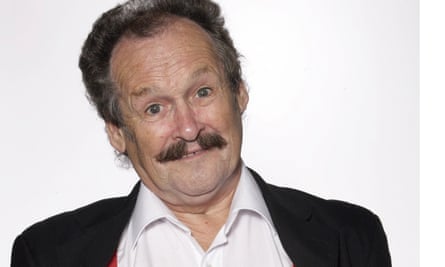 It was in the news last week that the comedian Bobby Ball had died. He was part of a double act, Cannon and Ball, and latterly was on a sit com with Lee Mack. What may be not so well known is the fact that he was a born again, committed Christian, who came to faith later in his life. After his dramatic conversion his partner Tommy Cannon became a Christian too.
Below is a beautiful piece that he wrote some years ago. It is I think a mix of confession, profession of faith and prayer. So here it is; 
In this world of ever-changing faces, help me to stay on the straight line I was destined to be on.
Help me to try and put right my faults, but to realise that my strengths are gifts.
Help me to be patient with others who are as impatient as myself.
Help me to learn the value of each minute of each day that I have on this earth, that I can bring love and happiness into someone elses life and not just my own.
Teach me to be honest with myself because if I am not honest with myself first, then it is impossible to be honest with others.
Make me slow to speak but quick to listen because others have a point of view too.
Help me gain a little wisdom as each day goes by because the smallest grain of wisdom is worth all the riches on earth.
Grant me peace and serenity that I may enjoy the days that I have left on earth.
Help me to see the good in others before the bad.
And last of all, help me to be honest in all that I do, because in spite of all our insecurities and faults we are the children of God and he gave us life.
So I shall try each day to become a better human being and, when my time comes to leave this wonderful world, I can go to God in the knowledge that at least I tried.
Amen.